We women often think we have to hold it all together for everyone else. At least I do.
As kids start school, we do whatever we can to help with the transition. We look at schedules, practice opening a locker, find little treats for lunches. To help my kids get through challenging high school days, we started pizza-for-breakfast-Thursday. Strange, I know. But it helped my kids get up and out the door when the week seemed endless.
When someone we know goes through something horrific, we roll up our sleeves, jump in, and do whatever we can (often involving lasagna).
Sounds noble and selfless, doesn't it? Also sounds exhausting! Believe me I know because I lived this way for years. I became adept at pushing aside my feelings to focus on helping other people. And I could always find someone in need.
It all came crashing around me after my mom died. I had done my typical all-in approach to helping and completely depleted myself. When I returned home, I had trouble finding myself. I couldn't remember what I liked to do; I couldn't remember my favorite food; I couldn't remember my life-giving routines.
In all my care of mom, I had forgotten to care for myself. After counseling and lots of reading, I've come to realize that I can help others much better if I stay balanced and also pay attention to my own emotions and needs. When I do that well, I actually have more energy to help.
Self-care. Putting my oxygen mask on before trying to help others.
When the school buses begin to roll through neighborhoods again, it signals transition. That house that buzzed with kids, who talked all the time and left cords and shoes all over the house and art projects all over the dining room table suddenly seems way too quiet.
Time to pay attention to the sorrow of the end of casual summer days. Time to pay attention to the gift of more time. Time to pay attention to creating routines that work well for this year. Pizza on Thursday mornings? Time to spend daily, honest moments with God talking about it all and learning from Him.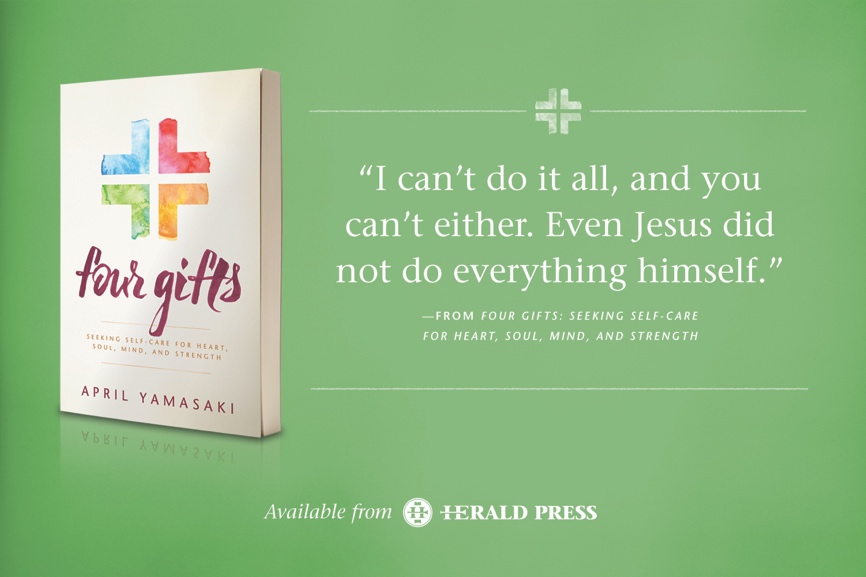 My writer friend April Yamasaki just released a book titled Four Gifts: Seeking Self-Care for Heart, Soul, Mind, and Strength. The title comes from the ancient command in Scripture to love God with all of our heart, soul, mind, and strength.
I love that April doesn't avoid the hard questions, such as, "Isn't self-care selfish for Christians?"
She says, " . . . at its best, self-care means that I care for myself without ignoring or isolating myself from the needs of others. Genuine self-care includes a mutual caring in community. It includes a sense of my own limits where instead of the self-sufficiency of self-care, I can depend on the all-sufficiency of God's care."
I have a copy of Four Gifts to give away. ☺ Just share a comment below about self-care, and I'll put you in a random drawing for the book.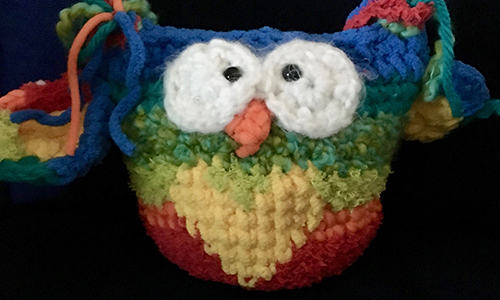 And just for fun, I also have a crocheted owl to give away. (Thank you, Linda Washington!) Perhaps you know someone in transition who could use a little cheering up. This little fellow just makes me smile. And I'll throw in a copy of my book Storm Sisters for you to pass on to someone. Just comment on the blog and say, "Owl, please." I'll do a random drawing.
Hope you like the new look here at aftonrorvik.com. As always, I love to hear from you. Leaving you with a simple quotation from Lysa TerKeurst via my Pinterest account. It sums up self-care well.
Cheering you on as you seek to live connected!