Hi Friends!
After several chilly walks with my neighbor and her dog, I realize that I probably need to start wearing socks again. Sigh!
Every year I play these silly games that fall under the title, "If I don't dress for winter, maybe it won't come." I wear my flip-flops until my toes practically turn blue. Then I reluctantly  wear close-toed shoes but not socks. Then I must add socks. Finally, the day comes when I must pull out my sturdy, fur-lined boots. I'll spare you the details of how I play the same game with jackets.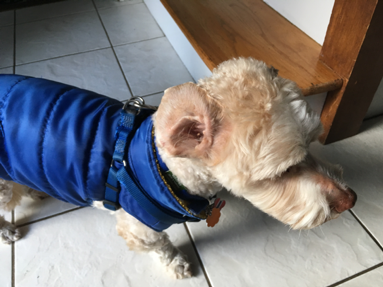 (Even the Chief Furry Officer is dressing for the season!)
I've lived in winter climates all my life. I really should get it by now. Right?
Clearly I'm trying to avoid the season of winter. But it will come. No matter what I do or don't do. I can play mental games and complain about it to anyone who will listen. I can wake up every morning and give way to anger about the cold. Or I can learn to be grateful for what is. This season. This year. This winter.
I'm working on this grateful approach to winter, and I'm also working on practicing gratitude as I navigate various seasons within friendships.
I almost literally bumped into a decades-long friend at a store a few weeks ago. We've had seasons of pop-in coffee moments, long walks or lunches, trips to an outlet mall . . . But lately we've shared more texts than one-on-one face time. She works full-time, has two teenagers, a husband, and an elderly mother in need of support a state away.
I could complain about it to anyone who would listen; I could lash out in anger at my friend who just doesn't have much time for me; I could just assume this friendship is evaporating.
Or I could assume that just like the seasons, friendships change. Always. If I value this friendship, and I do greatly, I must learn to navigate change.  And I must remind myself to see through my friend's eyes. She must feel stretched like a rubber band. How can I support her during this time instead of demanding from her and stretching her even more?
I can text words of encouragement that don't require a response.
I can pray. I can ask God to walk with my friend and give her strength and wisdom for the day. I can ask God to wrap my friend in His loving arms and remind her of "His mercies that never cease."
And I can rejoice in the face-to-face moments we can find, even if it is a few minutes in a store.
Throughout the changing seasons of life and friendship, I want to work hard to practice gratitude. I feel so much better when I do.
Maybe, just maybe, some of you share my struggle with navigating relationship seasons and/or natural seasons so I want to share with you some resources that help me.
Morning Prayer of Gratitude: "Dear Jesus, thank you for this day just as it will unfold. And thank you for my people, just as they are."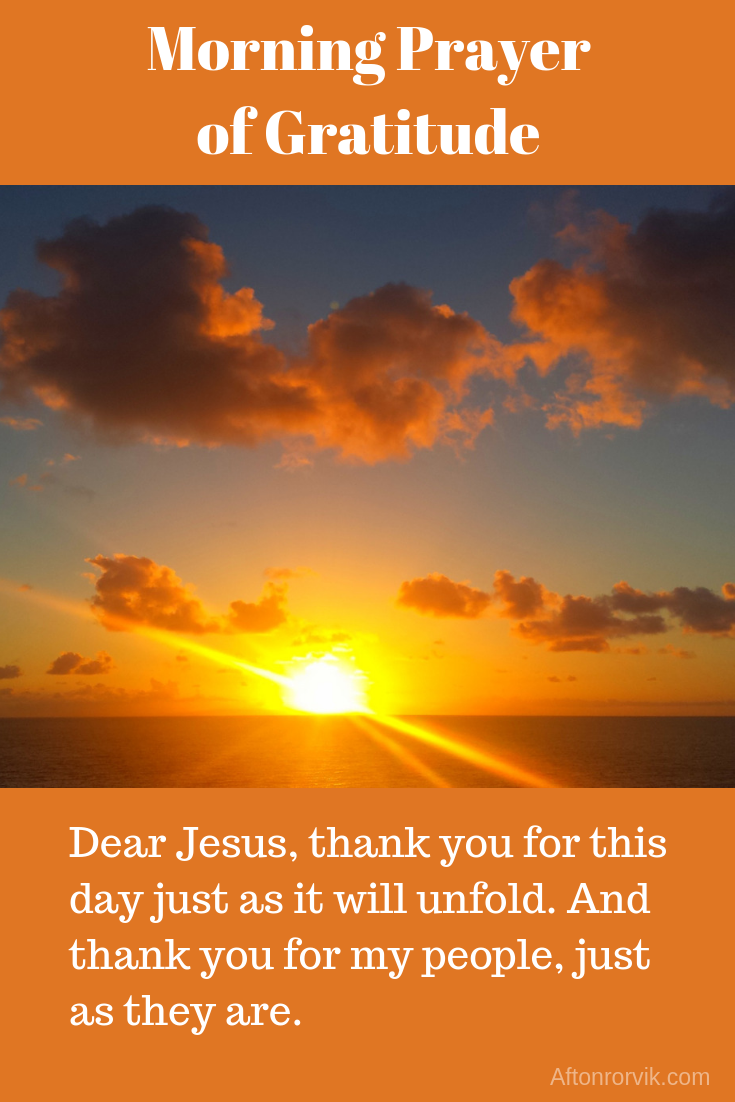 Evening Prayer of Gratitude: (based loosely on the Prayer of Examen): "Dear Jesus, thank you for each part of this day and for your hand in each part. And thank you for my people just as they are."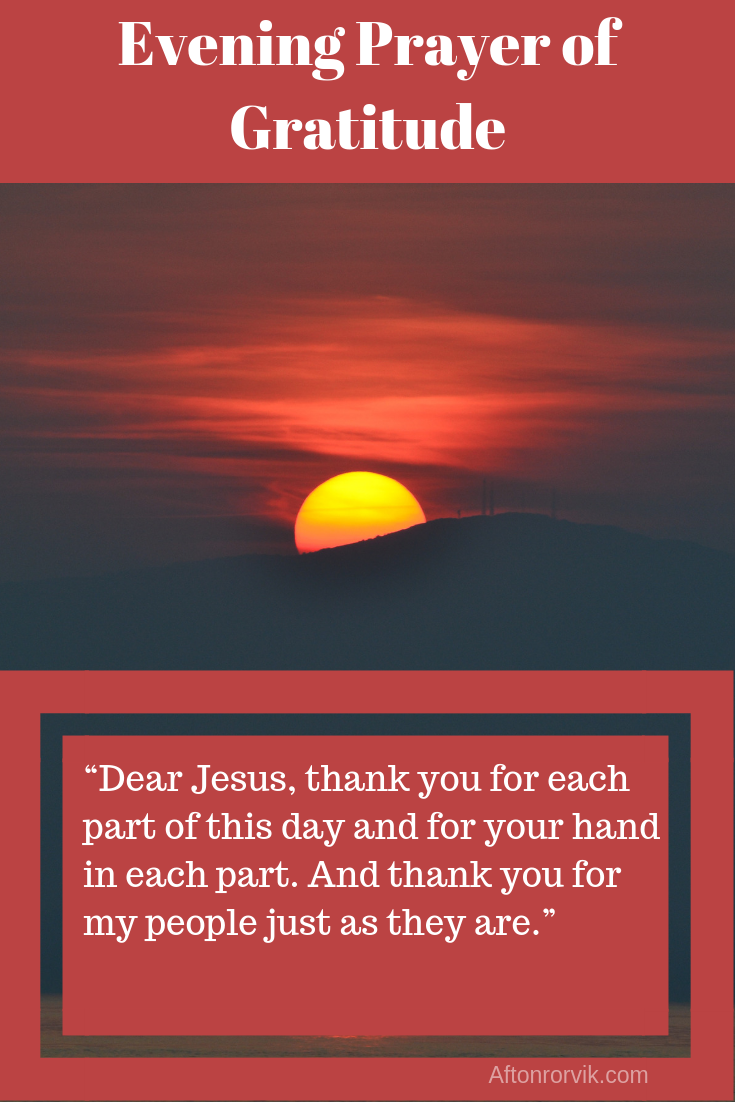 November 2018 Gratitude calendar: I plan to decorate this calendar with words and images to remind myself of all I can be thankful for in the changing seasons of nature and relationships. Join me?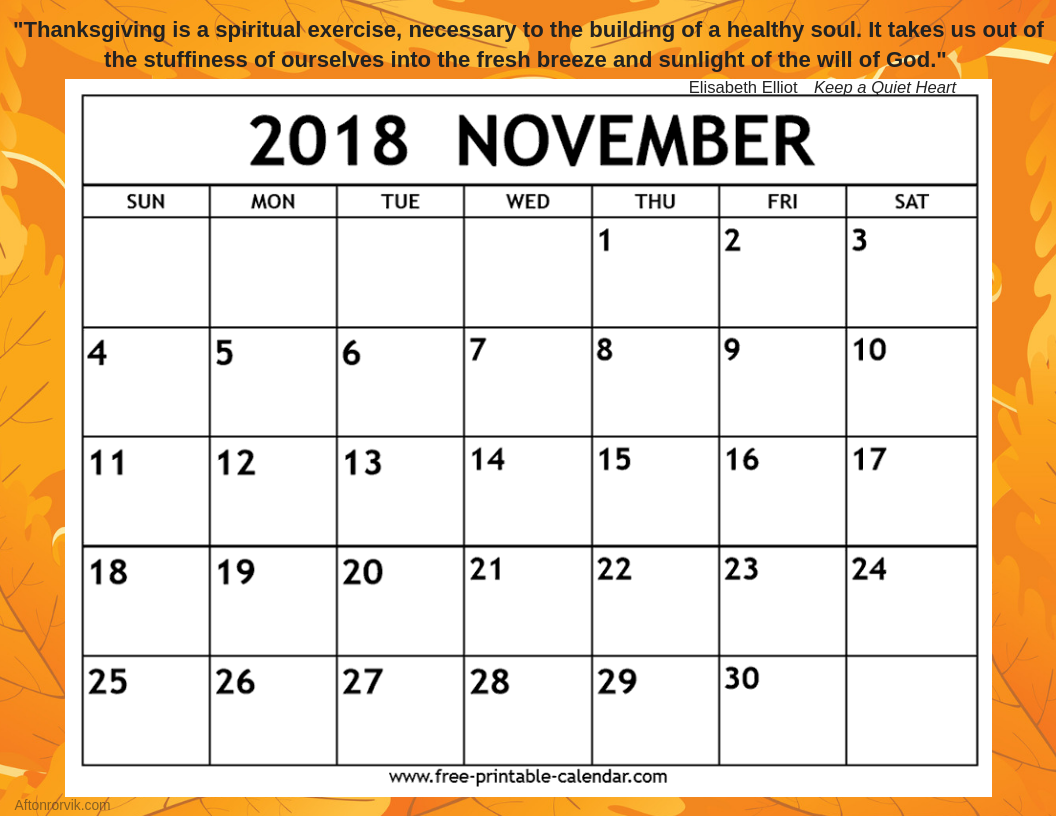 You can also find the calendar on my Pinterest page. https://pin.it/v6fth7yc34th2z
I would love to hear from you about how you practice gratitude. I know I have much to learn. Commenting on a blog can feel daunting so feel free to email me: stormsistersconnection@gmail.com. I love emailing!
What I'm Reading
I always like getting book and podcast and article recommendations from friends so I thought I'd pass on some of my recent favorites to you.
In my job at Northwestern as a patient registrar, I often find helpful health tips in the Northwestern newsletters: http://www.nmbreakthroughs.org/wellness/5-benefits-of-healthy-relationships
This recent article from Christianity Today: "Lonely Leadership" by Esther Feng reminds me that making the time and effort to connect with others doesn't come easily especially for busy women who usually find themselves leading. https://www.christianitytoday.com/women-leaders/2012/january/lonely-leadership.html?paging=off
Finally, I've returned to a book I first read years ago: Letters to Malcom: Chiefly on Prayer by C.S. Lewis. This book makes me think. One of my favorites quotations is: "God and His acts are not in time." Lewis reminds me that God is not confined to time as we know it in His response to our prayers. Lewis also writes, "It is no use to ask God with factitious earnestness for A when our whole mind is in reality filled with the desire for B. We must lay before Him what is in us, not what ought to be in us."
You can find both of these quotations on my Pinterest page. 🙂
Cheering you on as you seek to live connected!