How many times a week do you hear (or say) these words in conversation: "I'm so busy"?

Lately, my conversations with friends has taken on a different theme. I have heard something more along the lines of "I have a lot of white space on my calendar." In other words, "I'm so NOT busy. "
I think I hear it because I live it at the moment. I find myself in a quiet season, a season of waiting. Maybe a new job? Maybe a new book? The rhythm I had for my weeks has now changed, and flexibility comes hard for me. I love the structure of routines, schedules, plans, lists.
You too?
Maybe you wait for a job interview. Maybe you have a newly, empty nest, or semi-empty nest. Maybe retirement looms. Maybe your schedules and routines have disappeared as chemotherapy takes center stage. Maybe the fog of grief has wrapped itself around your heart, and you just find it hard to get out of bed every day.
Quiet.
So, how do we live well in these times of quiet, of white space on the calendar? I ask myself that question daily.
In my search, I have gravitated toward a book: The Message. My heart and soul and mind find hope and strength and challenge as I read these words in this vivid translation of the Bible. I couldn't help but turn these words into visual art.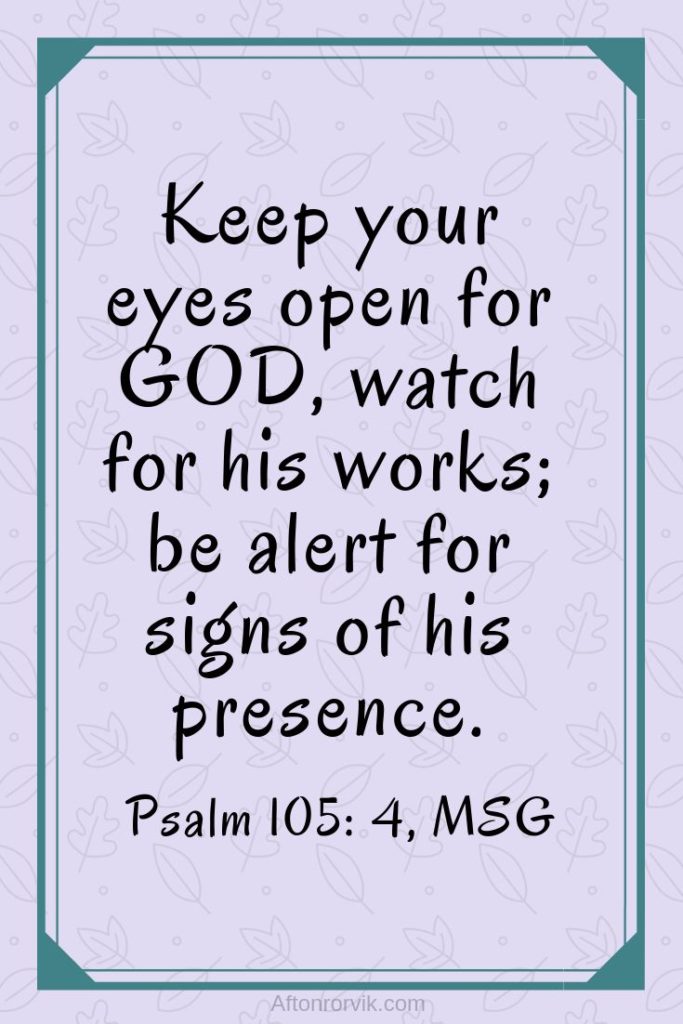 This verse, which has become my prayer of late. I know that I can get so stuck in what I think I want and how and when I want it that I can miss God's good and kind provision right in front of my nose. God sees and cares, I know. And I know He works in ways far beyond what I can see or imagine.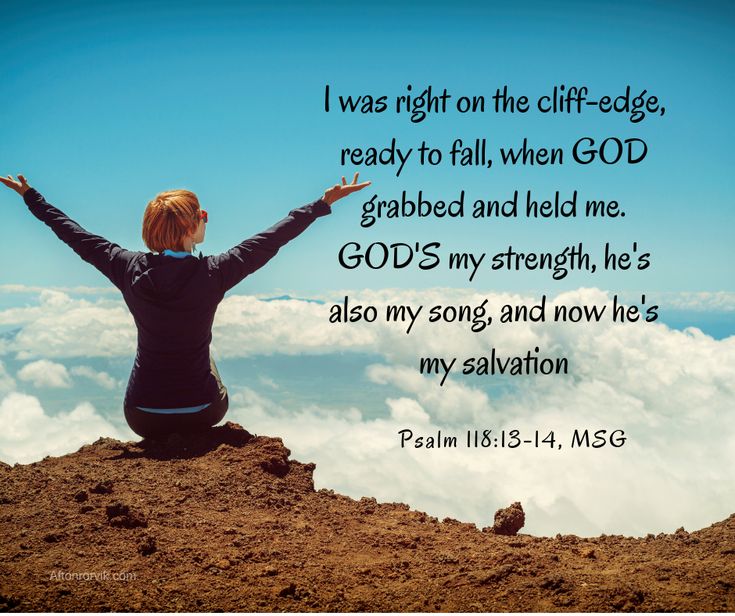 Oh the comfort of these words in unsteady times!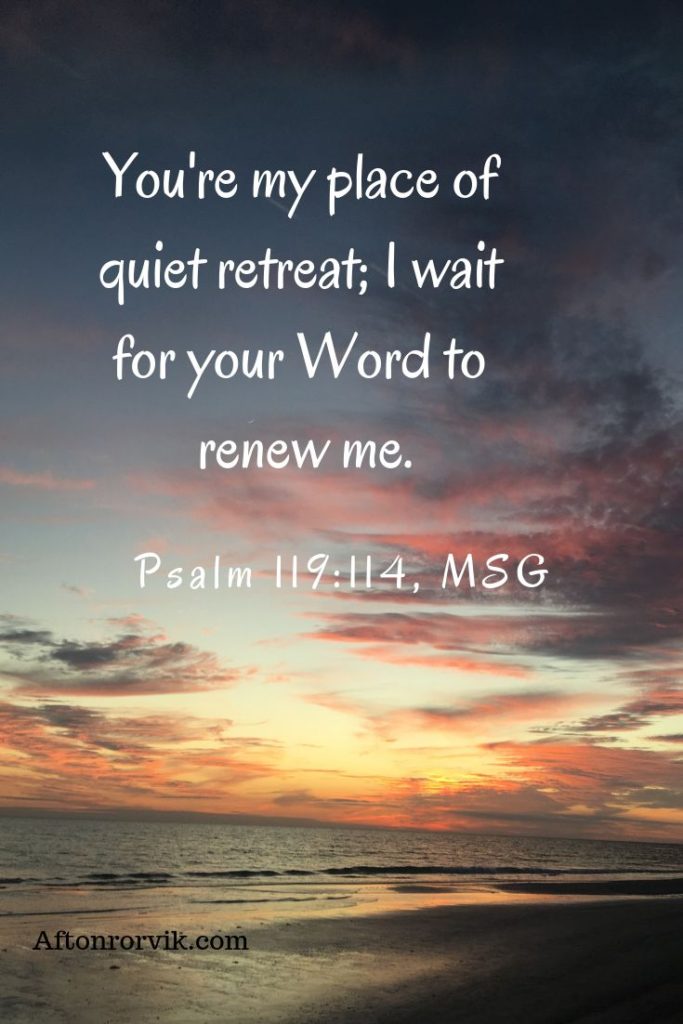 God's Word still speaks to my heart every time I read it. And in this time of quiet, I have found that it truly does renew my heart and provide perspective like nothing else.
Cheering you on, even in the quiet, NOT busy times.
What I'm listening to:
Jen Pollock Michel's Lenten Podcast:
Jen has a series of short podcasts (6 minutes) focused on the theme: "What if?" Jen does a wonderful job of talking about faith in fresh ways. I like that she doesn't tie everything up in a neat package. One of my favorites is "What if curiosity is as necessary to faith as confidence?" – Week 3
Marc Maillefer's sermon on depression
A decades-long pastor friend of ours preached one of the best sermons I've heard on the subject of depression, something that can so easily develop in the moments when life gets quiet.
Sharon Garlough Brown 's (The author of Sensible Shoes) Retreat #7
I discovered this thirty-minute, long-form audio retreat on the podcast, The Invitation, by Josh Banner. This podcast seeks to create time and space for God and serve the spiritually hungry through a practice of spiritual direction invigorated by the movement of the Spirit in prisons. Sharon's segment focuses on Mark 1:35-38 and the spiritual disciplines Jesus practiced.
What I'm writing:
I wrote a devotional for Arise Daily Devotional this month: Empty-Nest Living by Faith. My study of the life of Abraham inspired me.
What I'm looking forward to:
My girl coming home for a few days!
Redbud Writer's Guild retreat in early April. These women writers of faith inspire me, challenge me, and help me keep doing the often lonely work of writing. Grateful!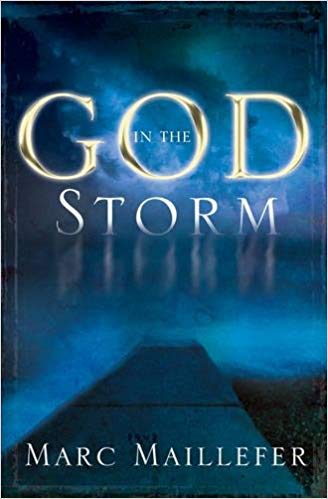 BOOK GIVEAWAY!
I found an extra copy of this wonderful book about living through the inevitable storms of life. I'd love to pass it on. Just comment on the blog or send me an email: st[email protected]. I'll do a random drawing.
Sign up here if you would like to hear from me once a month(ish).