In my January blog, I wrote, "I would love to hear from some of you about how you intentionally connect and why it matters to you."
Every month I hope to publish a Readers Respond blog with some of your perspectives. I learn so much from hearing other people's stories.
This month I want to introduce you to some of my friends, including my best friend and dear husband. He works hard at nurturing friendships, something men don't often allow themselves the time to do. And he has a delightful, unique sense of humor.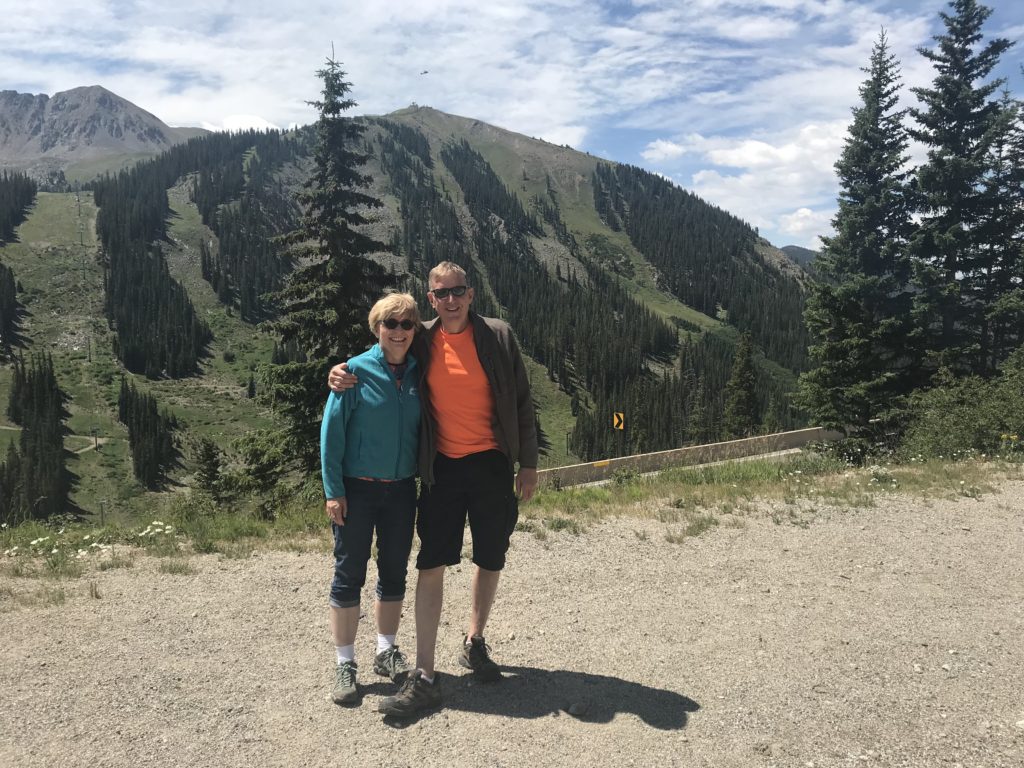 AFTON: I love that you work to stay connected to a handful of male friends. Why does that matter so much to you?
JOHN: God has placed some remarkable men in my life over the years. Most are not local, and we are all busy, so we have to work to keep our connection alive. But it's so important to me. As close as I am to you, my wife, I cannot rely on you for everything I need relationally. These men are fun to be with, share some interests that I don't have in common with you (like sports), and most importantly, through their words and example, keep pointing me toward Christ and hold me accountable.
I can't overstate the importance of men being in accountable relationships with other men . . . someone who will call you out and try to reign you in if you start to go off the rails. I think when men blow up their lives through stupid decisions, it often starts because they were not in accountable relationships with other men.
AFTON: And do you have a favorite way to connect with these friends?
JOHN: One is to send a brief text. Often I have little to say, but the act of texting itself demonstrates that I am thinking of that person and I want to be connected. It means I am not breaking their stride with a phone call.
AFTON: And your texts often have, shall I say, a certain flair to them?
JOHN: Yeah, though sometimes my texts contain brief updates or details or ask questions, many are just goofy. They could be emojis, funny quotes, or calling up a shared memory of something crazy that happened between us. In a recent exchange, one friend even did karaoke by text. It's actually a little fun to try and outdo one another in making the other laugh.
Texting is mostly about tapping people on the shoulder, so they know they are being thought of, respected, loved, cherished. I think humor often has a good way of communicating that.
AFTON: I've watched you also work hard to stay connected to long-distance friends by scheduling trips. You do love to travel!
JOHN: I used to find myself often saying that thing we always say, "Hey, we should get together . . ." but with no action step attached to it. I wanted to stop that.
For example, I have a close friend who lives a thousand miles away. We have set up a system where we see each other twice per year. I go to see him a weekend in May, and he comes to see me the weekend before Thanksgiving.
Of course, life happens and that schedule does not always work, but when that occurs, we are rescheduling something instead of starting from scratch and scheduling it. Rescheduling happens way more easily.
I have found the act of telling someone that I want that level of regular communication profoundly grows my friendships. I am communicating to that person: "You are really important to me."
AFTON: Thanks for being on the blog! I'm so grateful for your commitment to friendship. I know that it strengthens our marriage.
---
---
Roberta
I will try to connect this month with friends on my days off, maybe a different friend every week.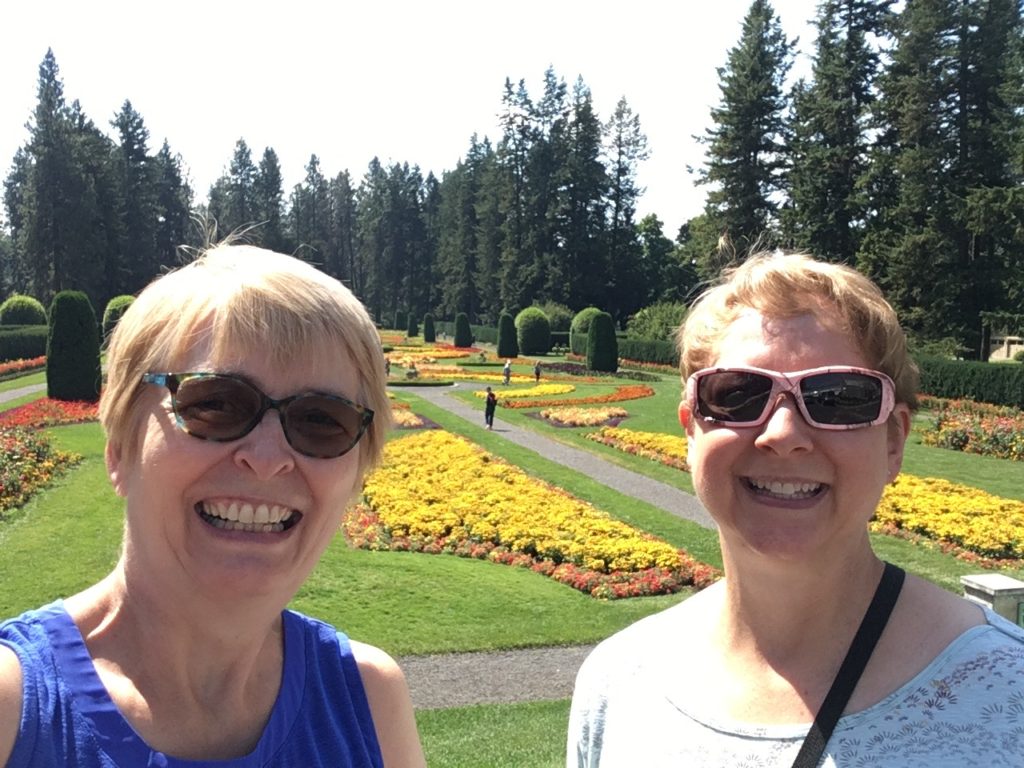 ---
So far, I have had lunch with a former co-worker who used to be part of our monthly Mom's play group. (Our kids range in age from 24 to 32.) I did Jazzercise with my former neighbor who used to live across the street. I connected by phone with one of Mom's dear friends from her childhood days in Chadron, Nebraska, who now lives in a retirement community in Spokane.
---
I love quiet. I love time by myself. But too much of a good thing can be–too much! Lately, I"ve been spending a lot of time with my nose in books and my fingers on my computer keyboard as I research and write a new book. It's work I love, but I started to feel blue and out of sorts. I wondered: Why am I feeling this way? Then I realized that it had been a long time since I had a face-to-face conversation with a friend. My blue feelings were emotions of disconnection.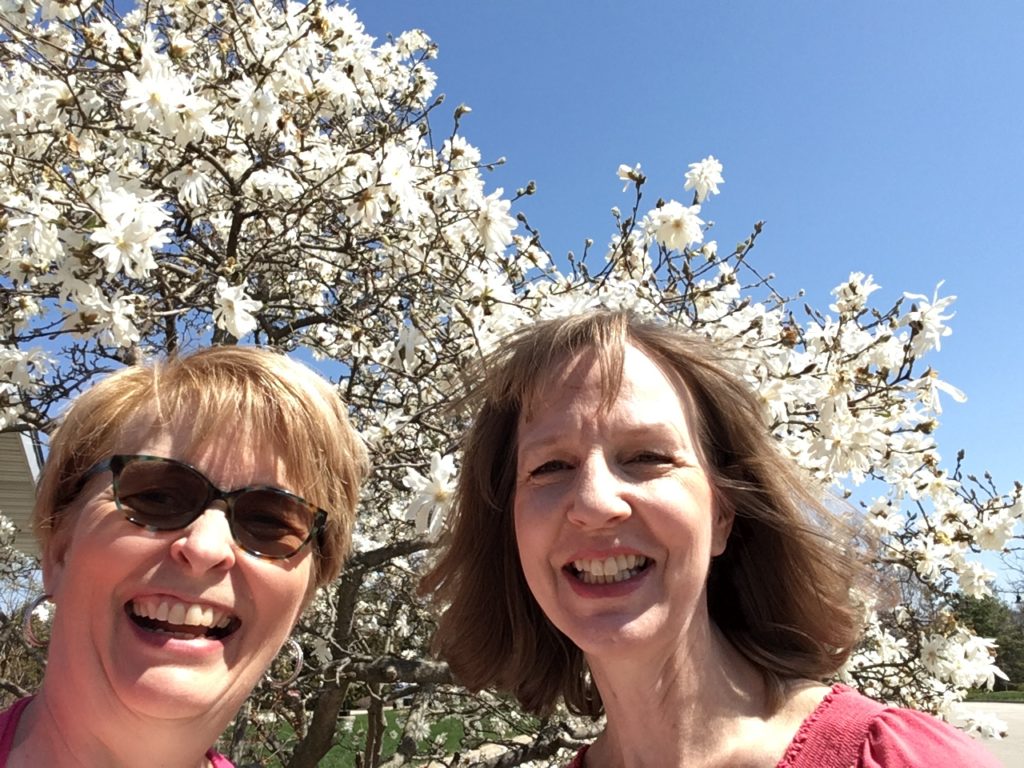 Thankfully, that very week I had a scheduled meeting with a friend. As we caught up over steaming cups of coffee, I could feel my spirits lift. We didn't talk about anything profound, neither one of us had a life crisis–but sharing our disappointments and joys made a huge difference in my disposition.
I need quiet. I need time by myself. But I also need time to connect with friends!