My friend Linda (L.Marie) recently wrote some honest words in her blog. I want to share part of that blog with you and follow it with a bit of a conversation I had with Linda about practicing honesty.
---
. . . I also think of lemons because the sourness of life sucks sometimes. I can't help putting it that baldly. (Yes, baldly.) Jobs are lost. People you love face health issues or are in emotional pain. These moments are the "shut the book, Dad" moments Samwise Gamgee talked about in Lord of the Rings—the moments when you're not sure everything will turn out right. I'm in that kind of moment right now. Maybe one day, I'll provide the full details. But I wanted to write about it in the moment—when a happy ending isn't a guarantee—because often you hear stories of triumph after the fact, after the darkness has passed and the "sun shines all the clearer"—another quote given to Samwise, this time in The Two Towers:
I know. It's all wrong. By rights we shouldn't even be here. But we are. It's like in the great stories, Mr. Frodo. The ones that really mattered. Full of darkness and danger they were. And sometimes you didn't want to know the end. Because how could the end be happy? How could the world go back to the way it was when so much bad had happened? But in the end, it's only a passing thing, this shadow. Even darkness must pass. A new day will come. And when the sun shines it will shine out the clearer. Those were the stories that stayed with you.
These words gives me hope when life hands out lemons. May they enable you to keep pressing on in a sour/dark time of your own.
---
Afton: So what compelled you to write honestly in your blog?
Linda: I wrote the blog post because I felt God wanted me to be real, even if I didn't go into specifics. This has been a challenging season . . .
Afton: Love that you could find a way to speak honestly without giving specifics. So often we think we have to tell it all, but we can paint with broad strokes, especially when part of our struggle connects to stories that don't belong to us.
Linda: Exactly. There are some things family members are going through that I don't have permission to share in a blog post. I can only share my pain or confusion about life right now as I wait for a resolution.
Afton: And what happened as a result of your honest post?
Linda: A number of people who read the post emailed to show their support or sent cards. Some even shared their challenges with me. Many are facing open-ended traumas. They don't know how the story will end. They're dealing with the struggle one day at a time. That sounds like a cliché. But it's true.
Afton: Being honest in real-life can feel challenging but being honest in print can feel even more daunting. Was it worth it?
Linda: It was worth it. I honestly didn't expect anything from anyone when I wrote the post. I didn't write it for a response. I wrote it because I knew God wanted me to be honest about where I am right now. There are so many stories of triumph out there. And I celebrate them. But sometimes we struggle without knowing how it will all end. I can't help thinking of this as a Joseph-in-prison time. Joseph had no idea when or if he would ever be released from prison; no idea that one day Pharaoh would have a dream the interpretation of which would open the prison door.
Afton: So true! We do struggle with not knowing how it will all end! Thanks so much for your honest words, Linda! Grateful for you and your gift of words.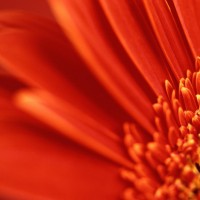 Words from John
I so enjoy pulling my husband into the blog. Hope you do too. 🙂
---
When I think of the impact honesty has on friendship, I'm reminded of something that happened in my public speaking class just last night.

I always tell my students their speeches need to be a blend of logos (evidence) and ethos ( personal testimony). A student was giving her speech and presenting her facts, her logos. I looked around the room and saw some listeners were drifting. But then she started a story of how the issue she was discussing had personally touched her life. I noticed immediately that several heads lifted and made eye contact again with the speaker. That self-revelation and transparency is what connected her to her listeners and what truly connects us to others.