I savor words, flavored coffee, time outside, and living connected. Although I am an introvert, I have come to realize that what really matters in life is people and faith in Jesus, which gives me the strength and courage to live connected.
---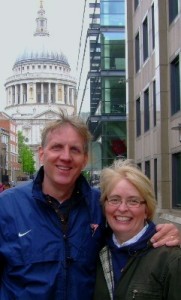 My father, an English professor, apparently liked the poem "Afton Water" by Robert Burns so when I appeared in this world, he declared that my name should be Afton. He loved the idea that my first name fit so well with my last name—Banks.
As a teenager, I just wanted a "normal" name, a name that wouldn't land me in the male dorm at band camp. And then I got married and added a new last name—Rorvik, which means "Bay of Pipes" in Norwegian. I have now completely muddled my father's metaphor.
For our 25th anniversary, my husband and I traveled to Scotland where I had the delight of dipping my toes in the Afton river and hearing my husband read me "my" poem. Ah!
I have been a part of the publishing industry since 1987. LinkedIn will tell you more.
---
Meet My CFO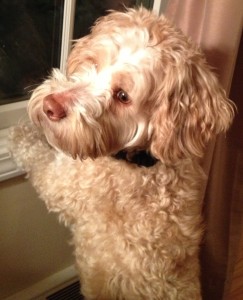 Ringo, my Chief Furry Officer, offered me daily doses of cheer and comfort as well as occasional, profound literary insights for over thirteen years. I miss him!