My mother-in-law made a bold choice a decade or so ago. I recently made a similar one.
I took the "good silver" out of the big wooden chest, hidden in a dining room cabinet, and put all of the utensils in my everyday kitchen drawer.
Bold move! What, you say?
Some of you younger readers likely don't know the importance of "good silver." In my era of puffy-sleeved bridesmaid dresses, shoulder pads, and Farrah Fawcett feathered hair, we brides-to-be registered for china, silver, and crystal. I did what the experts said I should do and ended up with a cabinet full of dishes and glasses I used infrequently. And a box of beautiful silver utensils that almost never left their box-home.
Until recently.
Now, I fling open my kitchen drawer, and see and hold my "good silver" every day. I can't help but grin every time I do it. And I remember my Colorado grandparents (in their late sixties), who camped on the way to our wedding and gifted us with these intricate utensils. I remember them sitting on the floor of our new-to-us home just hours after our wedding ceremony. (We had utensils but no furniture.)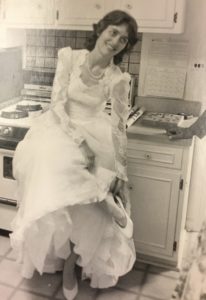 I remember my grandmother snapping a black and white photo of me that truly captured my away-from-the-wedding-ceremony-spotlight joy.
All of that from some silverware!
I like this "good silver" living. I like letting go of tradition, expectations, and the notion of "saving it for a big event." I like living with the sense that the big event happens every day. Now!
Maybe you've discovered the joy of "good silver living," living in the now. I'd love to hear you story. Feel free to comment on the blog or email me at [email protected].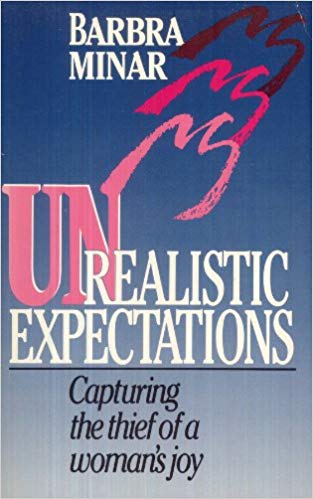 If you contact me, I'll put your name into a drawing for this month's book giveaway: Unrealistic Expectations: Capturing the Thief of a Woman's Joy by Barbra Minar (a book that comes from my days as an editor at Victor Books). In her preface Barbra writes, "I have dreamed dreams about how things should be and become impatient to make my dream life come true . . . I write hoping to help you let go of unrealistic expectations, find freedom, and experience the rich treasure of Joy Himself."
Linda W. won the book last month.
What I'm Watching
So many people told me how much they liked The Great British Baking Show on PBS that I had to investigate. I'm hooked! Great British wit, fabulous creativity, and luscious desserts. Makes me want to bake!
What I'm Reading
I've worked a lot of extra hours this month (at the job I thought I lost) so I haven't had much time to read books. (More on the job next month.) I do continue to read the Psalms (from The Message). Eugene Peterson did such a masterful job of creating word pictures. I couldn't help but create some pictures of my own.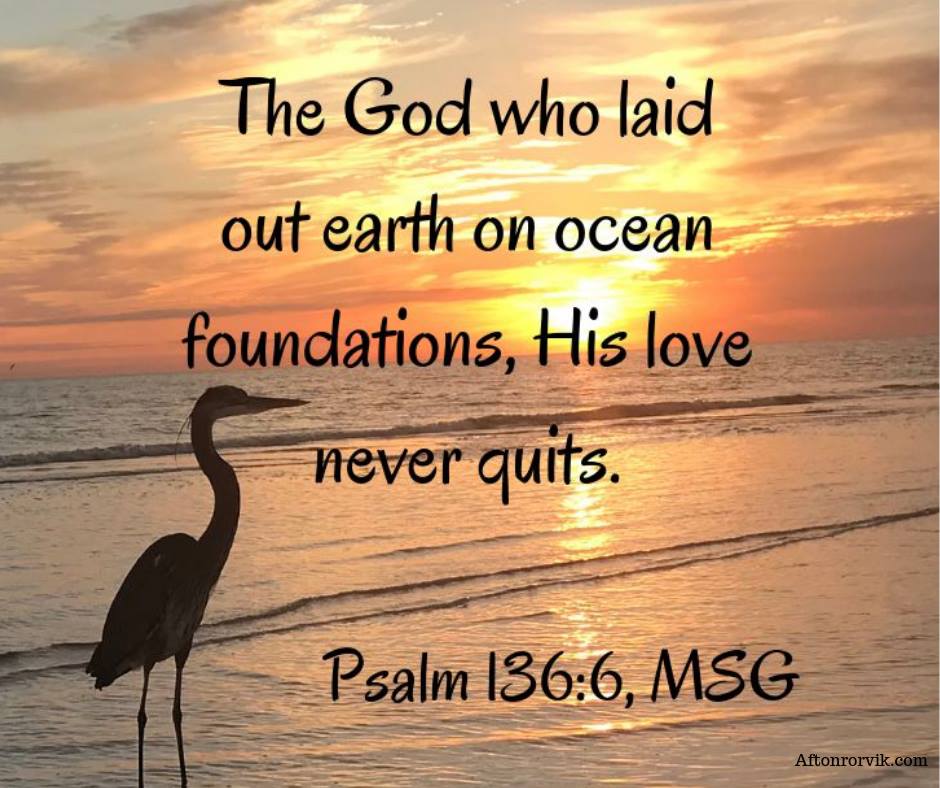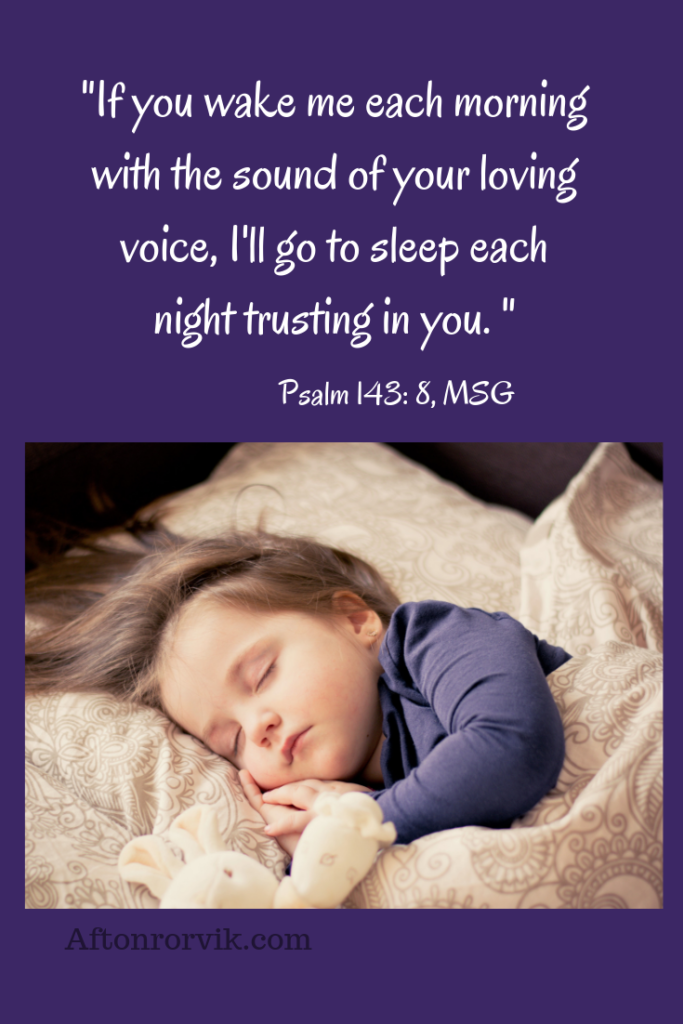 Cheering you on as you seek to live connected and maybe even pursue "good silver" living!